BOND Street Event Center in Sale will host Dyarni Sharman's exhibition My culture, my art.
Dyarni is a young contemporary First Nations artist with Wongatha, Noongar and Yamitji heritage on her father's side in Western Australia, and Yuin heritage on her mother's side in the Jervis Bay region.
She spent her early years in an isolated community several hundred miles northeast of Kalgoorlie, on the edge of the Greater Victoria Desert, and made trips to New South Wales to spend time on Country with her extended family.
Dyarni's autism and other major health issues give her works a uniqueness of perspective and color.
Her designs are a strong and important part of her connection to her indigenous cultural heritage with the colors, landscapes, animals and flora of the desert and the ocean, a source of inspiration for many of her works.
Dyarni has lived in the country of Gunaikurnai for four years and is delighted to have her work on display and for sale at the Bond Street Event Centre.
A launch of the exhibition My culture, my art will take place on Thursday, October 20 from 6 p.m.
There will be an entrance fee in gold coins to view the exhibit and light refreshments will be provided.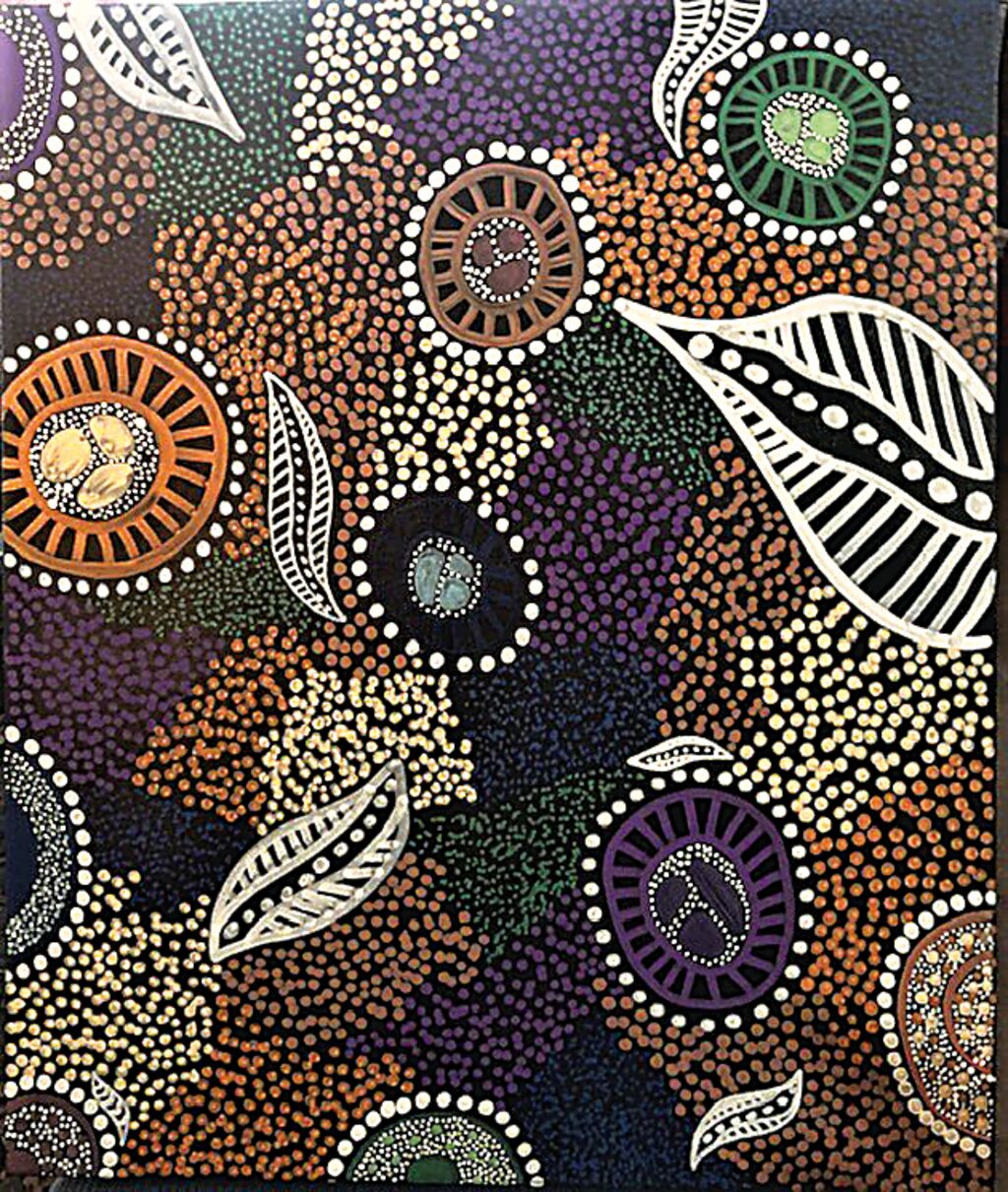 Bond Street Event Center also hosts a Roots Music Night with Bill Jackson in November.
Jackson is fighting the good fight and has been doing it for a long time. It's a real folk, in the line of Pete Seeger, Woody Guthrie and Joan Baez; reminding us of our best selves, prompting our conscience, and reminding us to care about unconscionable events in our world.
Touring Australia, the US and elsewhere, Jackson has attracted legions of fans – including former Goanna frontman Shane Howard, who describes his songs as "gritty and real".
Jackson will perform at the Bond Street Event Center on Friday, November 4 from 8 p.m. He will also lead a songwriting workshop starting at 5:30 p.m.
Admission to the workshop is $30, performance $20.
For tickets, go to www.bondstreeteventcentre.com or call David on 5182 8770.