The worst: calling an airline and being put on hold for 7 hours and 19 minutes – what happened to me recently – or listening to the same 15 seconds of annoying music on repeat, sometimes interrupted by "We'll be with you soon, thank you for your patience"?
Like many people, I was unraveling and reworking our family travel plans through endless changes in lockdowns and border restrictions. Its good. We have come to expect change, to adapt to alternative plans. We have become a lot of patients!
However, when there is a significant COVID announcement impacting travel and work plans, call wait times skyrocket. Customers are forced to hold out longer than ever before. Friends tell me about their recent mind-numbing experiences with government, phone companies, health agencies, and more.
I appreciate that telephone operators are overwhelmed and that systems are not configured to handle significant increases in call volume. In my case, when I finally spoke to a customer service operator, he was polite and efficient.
But I have a problem with the music on hold that everyone seems to be using. I listened to the same 10 bar instrumental loop for what was almost a full day's work. I always try to shake the earworm.
It got me thinking: what if instead of a mind-numbing song, I was entertained by original Australian music? And the Australian music makers were paid a bit more in royalties for this piece?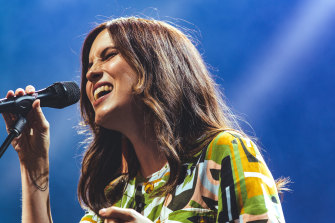 Like many artists, the local music industry has been brought to its knees during the pandemic. This is the perfect opportunity for big companies and governments to step up and give local musicians a platform to showcase and get better paid for their work. It is a win-win solution.
When businesses choose to use royalty-free music on their phone systems, they don't realize the customer experience is dismal – callers often hang up in frustration. Plus, musicians and songwriters don't receive any ongoing royalties for their creativity – it's a lose-lose position.